Want to know more? Call Us
Now Hiring - Join our team!
Enquire here about current positions
We are a registered NDIS provider and Australian Disability Enterprise located in Oakleigh South providing employment for over 100 supported employees.
Employment Opportunities For People with a range of disabilities.
We provide both work experience and a half day voluntary trial at the workplace, during which supported employees can try different areas of work, get to know other employees and be assessed for what is the most ideal and appropriate work area.
We wholly endorse the National Disability Insurance Scheme's expectation of inclusive workplaces that offer practical and productive environments with access to career pathways.
Providing Work Opportunities Where Employees Can




Build Confidence and Independence
Belong in a working community
Our packing division currently consists of over 80 employees and involves a range of tasks to meet high-volume services.
These include:

General Packing & Assembly




Collating & Mailing




Shrink Wrapping




Blister & Skin Packing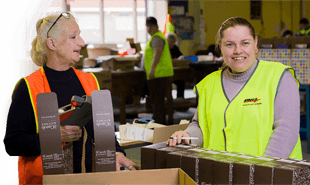 We offer mobile car wash services to local businesses and the wider community. This opportunity provides for a changing and less structured day where employees can enjoy working outdoors.
Our service operates every day and is continually expanding its customer base.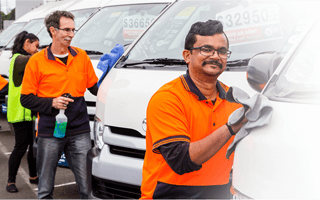 What Our Employees Have To Say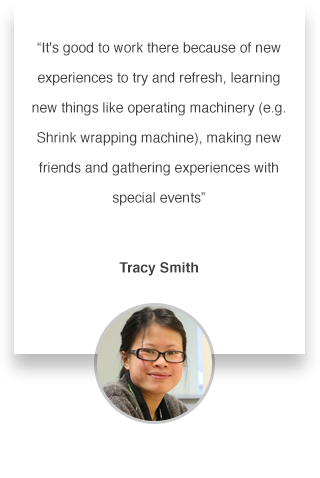 © OC Connections 2019. All rights reserved